Our Free Dental Clinics & Locations
The UC San Diego Pre-Dental Society runs four Student-Run Free Dental Clinics based in the San Diego County Area. Our clinic sites are in Downtown San Diego, Lemon Grove, and Pacific Beach.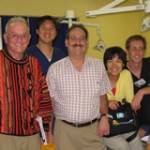 ---
Our Volunteer Professionals & Community Members
Our Free Dental Clinics partner with a number of volunteer professionals and community members who donate their time and services and give back the community. Our clinics are able to run partly due to the help of these individuals.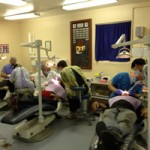 ---
Low Income Clinics in San Diego
Because we are limited in time and resources for our clinics, we cannot see all patients in need.